P.R.I.C.K. Contact information:
To avoid trash mail, we do not have direct links to our e-mail addresses. Sorry.

If, however, you do not find it overly tiresome to write our addresses to a piece of paper and then typing it into your mail program, here you go:

Actor-writer-composer-editor-director Rich Lyons

lyons@kolumbus.fi

Actor, writer, editor and musically challenged director Riku Suokas

riku.suokas@fullhousefinland.com

Feel free to email us, if you like the trailer!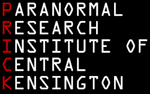 (Site under construction)